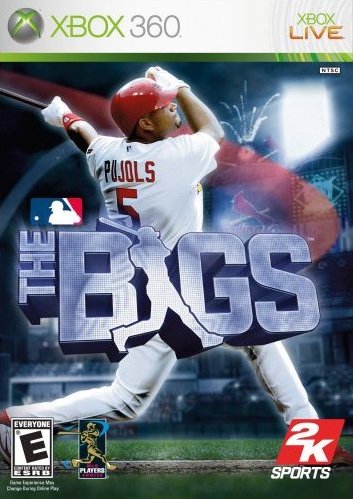 Bottom of the ninth. Two outs; runner on first; full count.
My team is down by two, and I have the chance to tie the game with a hit. I swing — wood meets cowhide and — and the ball zips into the first baseman's glove.
Game over.
Oh, well. I'm not ready for the big leagues, yet, but 2K Sports' "The Bigs" is.
The game, released in late June, features real major leaguers (except San Francisco's Barry Bonds) and teams. While it doesn't have a full-season mode, a glaring omission, there is a Rookie Challenge mode that allows players to work their way up from the Grapefruit/Cactus leagues and try to land on the roster of a big-league club.
After winning your first game, you advance to fielding, batting and other challenges. While I did enjoy the cool game play — the learning curve is much, much better in this 2K Sports game than "All-Pro 2K8." I didn't like how the computer would "even" the score and make miraculous comebacks.
Miracles do happen, but not three times in a row.
Pitching is rather easy to learn, too. Each pitcher has three to four favorite pitches to throw, as well as levels letting you know which pitch is best to throw against batters.
"The Bigs" also features exhibition, Home Run derby, Home Run pinball and multiplayer modes.
Home Run derby is cool — and a great way to learn how to bat without getting pummeled by the greedy AI — the console — in Rookie Challenge. But my favorite was Home Run pinball. You are in the middle of Times Square in New York and your goal is to hit balls into signs, taxis and everything you can.
The more items you hit, the more points you earn. It's just like 3-D pinball — with eye-popping graphics that can easily distract you. It's a great minigame to play at a party.